Product Details
Palladium Introduction
Palladium, which is cheaper than platinum, is an important platinum group metal. Its chemical stability is worse than platinum, but it has some special properties.

Palladium has a good plasticity, it can be cold and hot processed.

The main alloys of palladium are palladium silver alloy, palladium copper alloy, palladium ruthenium alloy, palladium iridium alloy, palladium tungsten alloy etc.
The Tensile Strength of Palladium
Temperature/℃
20
200
400
600
800
1000
1100
Tensile Strength/MPa
193
169
125
87
57
26
20
The relationship between palladium hardness and annealing temperature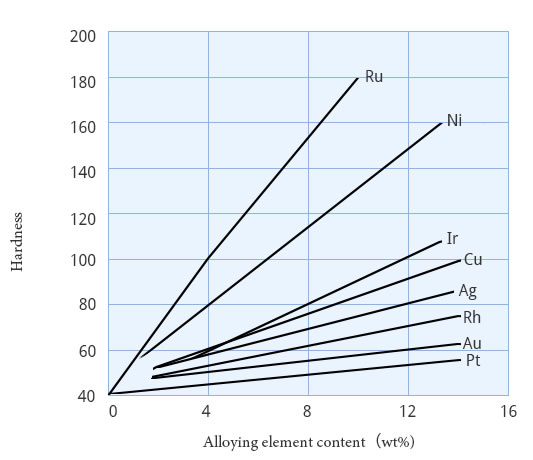 Effects of different alloying elements on palladium electrical resistivity